SUPPORT THE
SHOW YOU LOVE
Ad-Free & Early Release
Exclusive Interviews
Mindful Meditations
AMA Access
Suggest a Topic
Affirmation Wallpapers
Up to 50% off courses
1 Account
Start Free 14 Day Trial
SAVE $24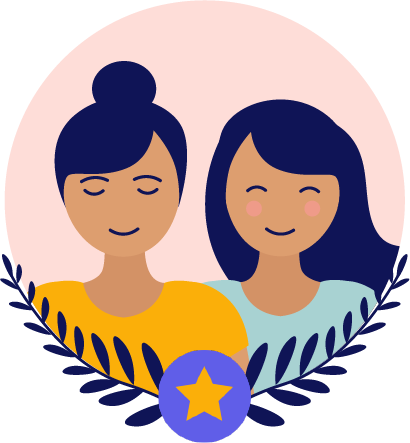 Ad-Free & Early Release
Exclusive Interviews
Mindful Meditations
AMA Access
Suggest a Topic
Affirmation Wallpapers
Up to 50% off courses
1 Account
Start Free 14 Day Trial
PEOPLE LOVE PREMIUM, YOU WILL, TOO!

"I got early access to Mind Love premium and I'm LOVING it! With everything going on in the world, it's great having twice as many episodes to keep my mind on things that actually serve me and my life right now."

Brett Keenan
"This feeds my soul! I've been obsessed with Mind Love from the beginning so joining was a no-brainer. As a therapist, the tools I've taken from Mind Love have even helped with my clients. The meditations, exclusive episodes and virtual events are exactly what I need in my life."

Kayna Cassard
"Wow, the Inner Circle events are just what I need. It's so nice to connect with people with similar mindsets and have deep discussions about things that really matter. Counting down the days to the book club!"

Crystal Paqua
TRY MIND LOVE
PREMIUM FOR FREE
Start Free 14 Day Trial Now
No obligations, no contracts, cancel at any time.