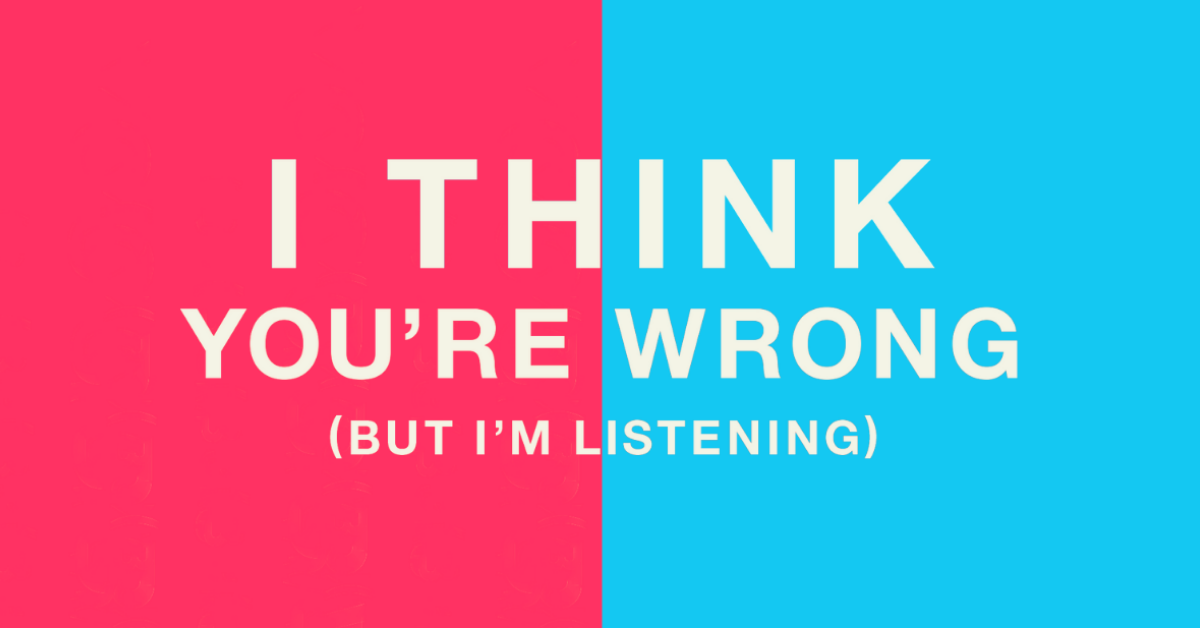 The last few years, almost any political conversation has just left me feeling drained. It just seems like we're more divided than ever and you're asking for trouble if you bring anything up, unless you're in a room of people you already know is going to agree with you.
The more we give up our ability to have these conversations with people that have a different point of view, the more divided we become because we're less likely to be engaged with a viewpoint that's not our own.
Today we're talking to Beth Silver and Sarah Stewart Holland, the authors of I Think You're Wrong but I'm Listening. They're two friends from college who ended up on two different sides of the political debate. They figured out how to have these discussions in a healthy way, and are here to share what they learned with us!
So after the first few minutes, a tornado wiped out Sarah's power, but the conversation flowed so well with Beth I don't think it takes anything away. Plus, you still get both sides with Beth as the conservative viewpoint and me as the liberal viewpoint.
And don't worry, we're not getting into the nitty gritty of triggering political topics. Moreso how to be able to talk about them.
Today we will learn:
How to find your political why
The importance of being able to hold tension
How to handle politics on social media
Learn More About Beth and Sarah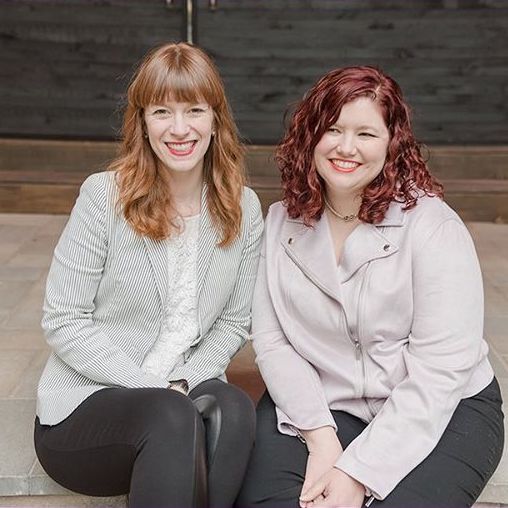 Sarah Stewart and Beth Holland
Authors and Podcast Hosts
Beth Silvers (from the right) owns and operates Checking In with Beth Silvers, a life and business coaching practice. Drawing on her eleven years of experience with a large midwestern law firm as an attorney and human resources executive, Beth helps individuals clarify and realize their goals. She has been recognized as one of Ohio's Most Powerful and Influential Women by the Ohio Diversity Council, a Human Resources GameChanger by Workforce Magazine, and one of Cincinnati's Forty Under 40 business leaders. A graduate of Leadership Northern Kentucky, Beth lives in Union with her husband, two daughters, and miniature schnauzer. She loves people, politics, poetry, and watermelon.
Sarah Stewart Holland(from the left) has always loved politics, although her political opinions have changed drastically over the years. She worked in politics and on Capitol Hill before moving back to her hometown of Paducah, KY, where she is currently serves on the Paducah City Commission. She is happily married and the mother of three sons. Sarah likes her bourbon on ice, her romantic dramas with a British accent and her iPhone fully charged.
Links to Amazon are affiliate links so if you make a purchase you support Mind Love!
Four Sigmatic <— Use code MINDLOVE for 15% off your entire order

Vistaprint.com

<– Use promo code MINDLOVE for 500 cards for $9.99+

Blinkist <— Start your 7 day trial with code MINDLOVE
FitOn App <– Use code MINDLOVE for a 7-day free trial and 80% off a subscription