The need for ritual is a basic human instinct, as real, as urgent and as raw as our need for food, shelter and love. And it is every bit as crucial to our survival. But sometimes rituals can lead you into a dangerous downward spiral.
Today we talk to Aarona Lea, co-creator of The Moon Deck – an interactive oracle deck – about her struggle with eating disorders and a bipolar mother. Plus, we learn a powerful writing exercise to create our perfect mantras.
Learn More About Aarona Lea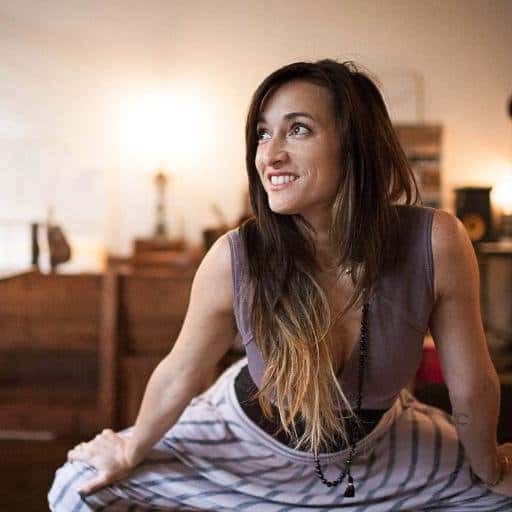 Aarona Lea
Co-Creator & Author of The Moon Deck
Aarona Lea is a yoga teacher, wellness adviser, word weaver and author & co-creator of The Moon Deck.