Human touch is a basic need, yet its becoming more difficult to establish personal, physical connections. Studies show loneliness and unhappiness are correlated… and sadly social scientists suggest that Americans are increasingly feeling disillusioned and depressed.
Today, we talk to Fei Wyatt, a Professional Cuddler. She'll tell us all about what it's like to have a professional cuddling session, as well as the healing power of presence, non-judgment, and affectionate touch.
We will learn:
All the juicy deets on being a professional cuddler
The scientific benefits of cuddling and human touch
How to develop deeper intimacy in your relationships, even just on a platonic level
Learn More About Fei Wyatt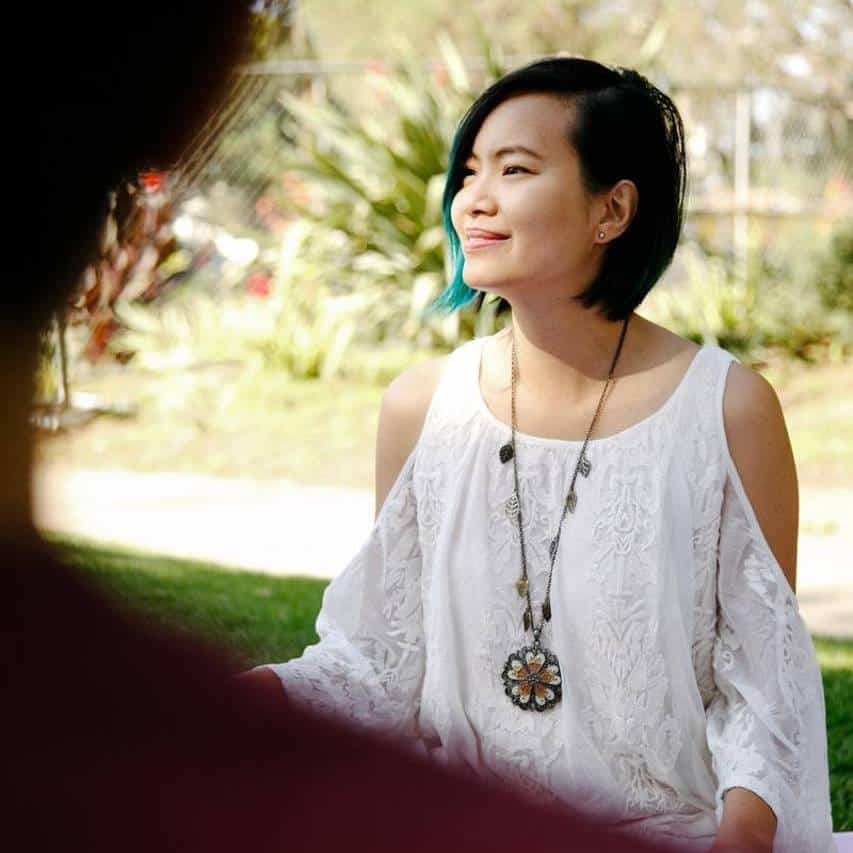 Fei Wyatt
Professional Cuddler
It's true, Fei already loves you unconditionally. Sessions with Fei are like spending time with a good friend who really cares about you. She really believes in the healing power of presence, non-judgement, and affectionate touch. With a background in psychology, she is experienced in working with trauma, grief, depression, attachment, relationships and intimacy, and LGBTQ issues. As one of the leading experts in the field, she also trains and certifies others to cuddle professionally. Fei's favorite cuddle position is "The Lap of Luxury". If you're into it, she'll love caressing your face and hair while your head is in her lap. Experience Fei's exquisite unconditional love – it's phenomenal!